Eettiset ja ekologiset arvomme
Yrityksemme tuotekehityksen keskiössä ovat pitkä elinkaari ja huoltamisen energiatehokkuus. Pitkään kestävä ja mahdollisimman alhaisessa pesulämpötilassa huollettava tuote tukee kestävän kehityksen tavoitettamme.
Toiminnastamme
Established in 1992, ATS - Ammattityökalut Oy is a company specialized in the design, manufacture and sale of workwear and EN standardized protective clothing. Our own brand is ATEX WORKWEAR. We are also an importer of protective clothing and accessories. In addition to professional clothing, the company's product range includes safety shoes, tools and club products.

Yrityksen tuotekehityksen keskiössä ovat pitkä elinkaari ja huoltamisen energiatehokkuus.
Pitkään kestävä ja mahdollisimman alhaisessa pesulämpötilassa huollettava tuote tukee kestävän kehityksen tavoitettamme.
The life cycle of a garment consists of cleaning the fiber, spinning the yarn, weaving or knitting the fabric, finishing the fabric, cutting the fabric, sewing the garment and marking the product eg printing, delivery, use, maintenance and finally reuse or disposal. Product maintenance has a significant impact on the environment. ATS - Ammattityökalut Oy 's own branding begins with the purchase of finished material and after production and storage ends with delivery to the customer. We also service the products and arrange for decommissioning.

Tuotteen elinkaari kaaviona:

The fibers we use are mainly cotton and polyester. Most of our products consist of a mixture of these fibers and various surface treatments. When comparing acrylic, viscose, polyester, cotton and wool with respect to the water and energy resources required to produce fibers, the highest consumption of water and polyester by irrigated cotton. In terms of energy consumption, the polyester is placed in the middle of the strip and the cotton just below it. The best option always depends on the application. All the materials we use are certified by Öko Tex. Our material choices for standard protective clothing determine the requirements of EN standards.

Our products are manufactured either in our own workwear factories in Estonia and Lithuania or outsourced in Europe and Asia. At the sewing companies we use, our products are manufactured under safe, fair, legal and humane conditions. The factories comply with the provisions of the ILO Conventions and the UN Convention on the Rights of the Child in the manufacture of products.

Yrityksemme kuuluu Suomen Työturvallisuuden Liittoon ( STYL ), jonka työvaatetyöryhmässä istuu edustajamme. STYL on puolestaan Euroopan Työturvallisuusjärjestö ESF:n jäsen.
To reduce travel distances, products made in Europe are sewn from European standard materials and supplies and products manufactured in Asia are made from locally sourced materials and supplies. Our products are transported within Europe by truck in bulk, while deliveries from Asia are by ship and rail.

Ympäristötehokkaiden ratkaisuiden edistäminen ja ympäristöarvojen kunnioittaminen kuuluvat yrityksen perusarvoihin. Yritystoiminnan aiheuttamien ympäristövaikutusten kartoittaminen ja keinojen etsiminen niiden vähentämiseksi on nostettu erityisen tarkastelun kohteeksi. Uudet toimitilamme on rakennettu energiatehokkaaksi, konkreettisista toimista suurin on kuitenkin tuotannon siirtäminen enenevässä määrin Aasiasta Eurooppaan.
Suurimmalta osin työ - ja suojavaatteemme kuuluvat käytön jälkeen hävitettäväksi sekajätteenä. Oma Porvoon pisteemme sekajäte poltetaan Vantaan Energian jätevoimalassa tai Kotkan Energian hyötyvoimalaitoksessa. Tehtaittemme leikkuujäte toimitetaan paikallisille voimalaitoksille. Sekajätteestä tuotetaan kaukolämpöä ja sähköä. Kaatopaikkajätettä ei tuotteistamme muodostu.
Edustamiemme kertakäyttöisten suojahaalareiden hävitys kuuluu vaarallisiin jätteisiin, mikäli niillä on käsitelty vaarallisia kemikaaleja tai asbestia. Muussa tapauksessa nekin kelpaavat sekajätteeksi.
Puhtaan, ehjän tai käyttämättömän tuotteen voi kierrättää uusiokäyttöön, teknisten viimeistelyiden takia tuotteet eivät kelpaa lumpuksi.
Laadunhallinnan kivijalat
Motivoitunut, osaava ja sitoutunut henkilöstö
Tehokkaat toimintaprosessit
Jatkuvasti kehitettävä laadunhallintajärjestelmä
Ympäristöjohtaminen
Ympäristöasiat strategioihin sisällyttävä johto
Soveltuvan lainsäädännön seuraaminen ja noudattaminen
Logistiikkaratkaisuiden hiilijalanjäljen vähentäminen
Toimintaympäristömme energiatehokkuuden nostaminen
Kierrätyksen ja lajittelun tehostaminen
Lupauksemme
"Keskitymme energiatehokkaisiin ja pitkän elinkaaren tuotteisiin. Tavoitteemme on aikaansaada korkean laatutason kestävää kehitystä välittämällä sekä ihmisistä että ympäristöstä."
Porvoossa 2.maaliskuuta 2020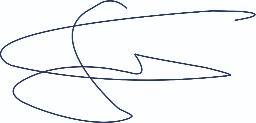 Jari Toivonen
Toimitusjohtaja
ATS – Ammattityökalut Oy
Raudoittajantie 16, 06450 Porvoo